Special gift for Michael Oppenhoff on his 85th birthday: Oppenhoff partnership secures long-term scholarship endowment with 250,000 euros
The commercial law firm Oppenhoff is giving its namesake Michael Oppenhoff a special gift for his 85th birthday: it is endowing the Walter Oppenhoff Foundation with around 250,000 euros, thus securing its long-term future. The Foundation's name is also being changed to the Walter and Michael Oppenhoff Foundation. It annually awards scholarships to students for master's degree programmes in law in the United States.
Michael Oppenhoff is delighted about the donation: "I am honoured, also on my late father's behalf, that the partners are supporting the continuation of our shared international tradition in this extraordinary way."
The firm's chairwoman Myriam Baars-Schilling emphasised that the fostering of legal talent was particularly important to the firm: "We have educational and training programmes for all employees, from partner level to students. The Foundation scholarships complement this in an exemplary way beyond the firm's members and emphasise our international focus."
Every year, the Oppenhoff Foundation awards two scholarships for LL.M. studies in the USA and thus supports the international development of talented young lawyers by providing them with additional professional qualifications in the Anglo-American legal field. Around 50 scholarship holders have already been supported in this way.
The Foundation was established in 1996 on the occasion of the 90th birthday of Dr. Walter Oppenhoff. He advised numerous international companies, particularly companies based in the USA. His son Michael was one of the first German lawyers to accompany the M&A transactions of US companies in Germany. He set countless milestones in the development of the German legal market as a senior partner of the current firm and its predecessor firms - most recently in 2008, when he led the first major spin-off of a German law firm from an Anglo-American law firm, today's law firm Oppenhoff.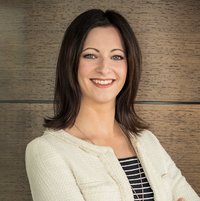 Communications Manager
Konrad-Adenauer-Ufer 23
50668 Cologne
T +49 221 2091 342