The Oppenhoff Academy: Use our knowledge and keep an eye on current developments.
We know how valuable your time is and have compiled lectures and presentations by our experts from all specialist areas. Our offer is aimed at clients, in-house lawyers, managing directors and corporate employees across the board.
These lectures can be tailored to meet your needs and are flexible in their duration, ranging from thirty minutes to two hours. Besides giving you an insight into various topics, our experts provide you with specialist know-how on current legal developments and would be glad to address any more specific questions you may have.
We offer the lectures in both German and English and, depending on their suitability and your wishes, as an online-seminar or in the form of face-to-face training sessions at either our offices or your premises.
We specifically address the family entrepreneurs of tomorrow with our "Oppenhoff NextGen Academy".
Please feel free to ask us for further information by contacting us at the e-mail address given below. We would be pleased to provide you with more detailed information.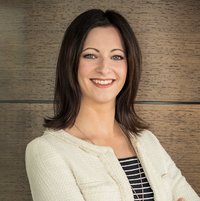 Communications Manager
Konrad-Adenauer-Ufer 23
50668 Cologne
T +49 221 2091 342